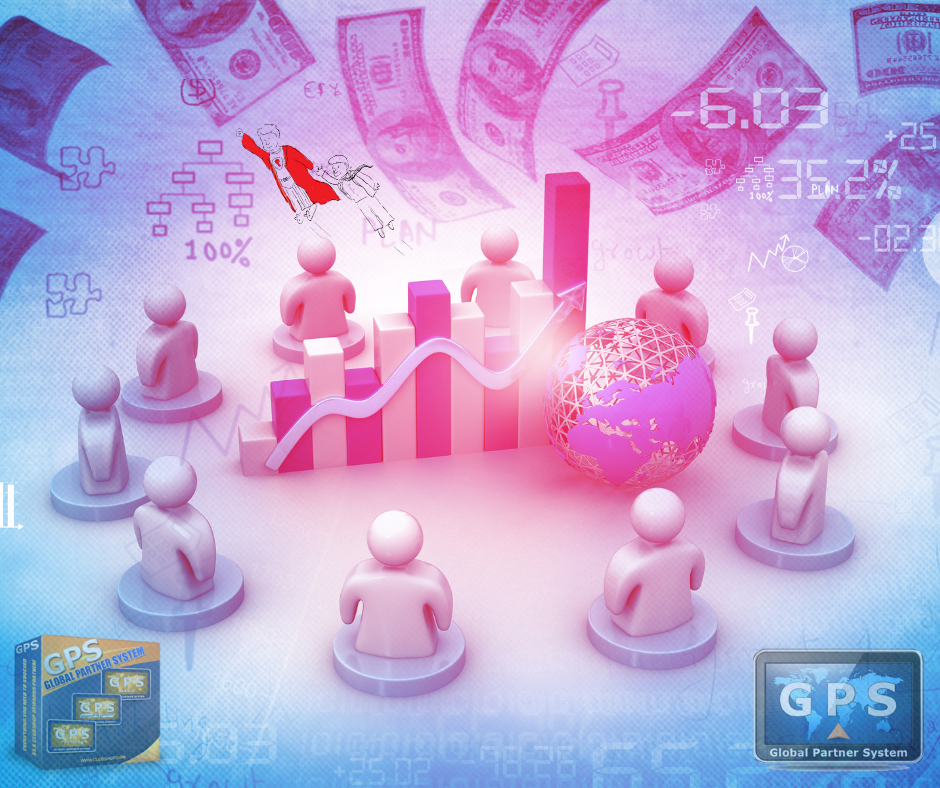 About Course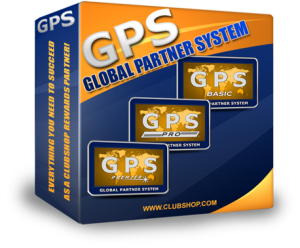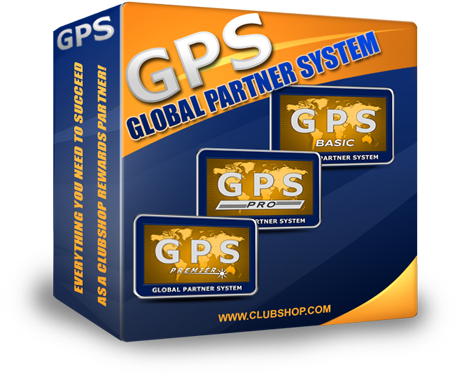 As a Global Partner System (GPS) subscriber, it's like having your enterprise wholly automatized in the most challenging and time-wasting chores.
An ideal situation where a complete and proven system manages all the departments of your enterprise on your behalf:
Production
Research and Development
Purchasing
Marketing and Sales
Human Resources Management
Accounting and Finance.
Nobody needs experience, skills, or any other outstanding peculiarity to succeed as a Clubshop Partner.
GPS is a powerful vehicle that can take you wherever you want. But you must know how to drive it, take care of it, and precisely where you want to go. Otherwise, it will lead you nowhere.
This course teaches you all you must know to be wildly successful as a Clubshop Partner. But, as someone says, "knowledge is of no value unless you put it into practice." 
Here we give you the vehicle, the instruction to drive it, and the roadmap to achieve whatever goal you can conceive.
But, if you don't jump on it and start driving enthusiastically and persistently focused on attaining all your progressive goals, the odds are that you'll remain where you are.
You are the master of your destiny; have fun and enjoy the journey!
$$$$$$$$$$$$$$$$$$$$$$$$$$$$$$$$$$$$$$$$$$$$$$$$$$$$$$$$$$
COURSE TRANSLATION:
Before entering the lessons, select your favorite language in the language selector at the top of this page.
Some lessons come with videos in different language versions. When your language version is not available, please do the following:
Click on the video to show up the icon bar.
Click on the subtitle icon to activate the subtitles.
Click on the wheel settings icon.
Click on "Subtitles" > Click on "Automatic Translation" > Select your favorite language.
Show More
What Will You Learn?
This course leads you through all the different GPS components and allows you to get the necessary knowledge, mindset and attitude you need to run your Clubshop business successfully.
About the instructor
Course Curriculum
Clubshop Overview
The Earn While You Earn Program (EWYL)

How To Get Started

What's The Global Partner System or GPS

Is Clubshop Perfect?

The Clubshop Mission

The Unique Clubshop Business Cycle

Shop & Build Program

TNT – Taproot Networking Technique

How GPS Builds Your Vertical Lines

GPS Compensation Plan

Attract Prosperity With Clubshop

How To Receive Your Earnings

The 30-Day Trial Partner Program

Activate or Renew your GPS

Your Online Shopping Mall

The fake reviews industry

Community

Let's see what you retained about the Clubshop Overview section
Know Your GPS Tools
Partner's Dashboard

Communication > Multi-lingual Team Chat

Communication > Email Signature Creator

Communication > Mailing System

Communication > Email Tracking

Follow Up > Partners' Testimonials

Follow Up > Video Welcome Message (GPS Premiers Only)

Follow Up > Automated Communication Flow

Follow Up > Appointments Agenda

Follow Up > Activity Report and Follow Up Records

Follow Up > Member Search and Vertical Line communication

Follow Up > Transfer Members

Follow Up > Webinars

Advertising > Cooperative Advertising Shares

Advertising: Share Your Happiness

Advertising > Landing Page System And Referral Links

Advertising > Banner Generator

Reports > Income Report

The COOP Status Report
Speed up your business building process
Introduction

Your Goal As A Partner

How to help shoppers save money on their everyday purchases

Team Pilot: The Key Of Your Success

Dashboard Indicators and Earnings Calculator

Pro and Premier Partners' Role

Communicate! Communicate! Communicate!

Fast Start & Second Phase Bonuses

Incentives, Guarantees and Additional Bonuses

Income Optimization > The Community Contribution

TNT Optimisation > Lines Builder

TNT Optimisation > How To Merge Your Pools

TNT Optimisation > Transfer Members
Strategic Vision Of Your Clubshop Business
Strategic Vision Of Your Clubshop Business.

The Six Phases From Zero To TangiWorld.

Increase The Average Monthly Commission.

Tangicoin And Loyalty.

The Success Formula And Earnings Projections.

You First Seven Income Titles.

Your Prosperman No-Limits Income.

Questions & Final Considerations.
Webinars
The New Profit Sharing Projection Tool
Student Ratings & Reviews