Clubshop Training
About Course
GPS allows you to build a robust and profitable online business. But you need to proceed with the right mindset all along the journey and acquire all the knowledge you need, to allow your GPS to work at its best for you 24/7. This course brings you this essential knowledge and helps you to stay aligned with the correct mindset and positive attitude that will make a rich person out of you.
Description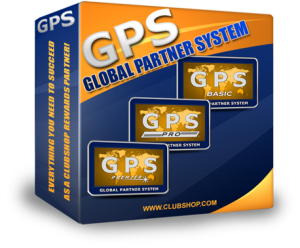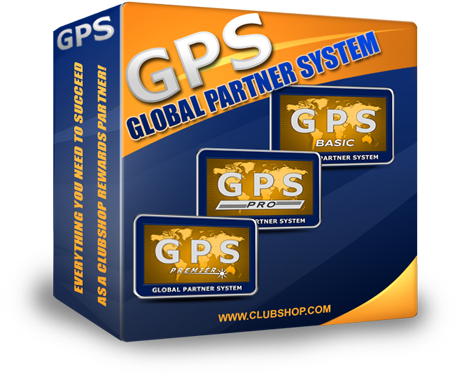 As a Global Partner System (GPS) subscriber, it's like having your enterprise wholly automatized in the most difficult and time-wasting chores.
An ideal situation where a complete and proven system manages all the departments of your enterprise on your behalf:
Production
Research and Development
Purchasing
Marketing and Sales
Human Resources Management
Accounting and Finance.
Nobody needs experience, skills, or any other outstanding peculiarity to be highly successful as a Clubshop Partner.
GPS is a powerful vehicle that can take you wherever you want. But you must know how to drive it, how to take care of it and where you want to go, precisely. Otherwise, it will lead you nowhere.
This course teaches you all that you must know to be wildly successful as a Clubshop Partner. But, as someone says, "knowledge is of no value unless you put it into practice." 
Here we give you the vehicle, the instruction to drive it, and the roadmap to achieve whatever goal you can conceive.
But, if you don't jump on it and start driving enthusiastically and persistently focused on attaining all your progressive goals, the odds are that you'll remain where you are.
You are the master of your destiny; have fun and enjoy the journey!
What Will I Learn?
This course leads you through all the different GPS components and allows you to get the necessary knowledge, mindset and attitude you need to run your Clubshop business successfully.
Clubshop Overview
Learn the basics of Clubshop. Its noble mission, its history, its concept. You need to know where Clubshop comes from, to understand better where we're going.
Know Your GPS Tools
Your GPS works on auto-pilot. But you need to be able to set up and optimize your auto-pilot, using the tools available depending on the GPS pack you subscribed too. You also need to know how to add your "human touch" in your business, to boost your team's results.
Speed up your business building process
You can decide to be a passive GPS subscriber and see what may happen. Or, better, you can choose to be a pro-active sponsor to support your teammates actively, help them grow their income and boost yours, as a natural consequence.
Strategic Vision Of Your Clubshop Business
"Ignorant quem portum petat nullus suus ventus est." - Seneca. "No wind is favorable for the sailor who doesn't know which port he wants to land at." Speaking this metaphor Seneca almost certainly had your Clubshop business in mind. Without knowing where you want to go with it, you won't go anywhere. Watching this webinar divided into eight short videos, and sharing the Clubshop mission is therefore essential for anyone who wants to achieve important results with their Clubshop business.
Webinars
In this section, you can find the recording of the latest webinars held in different languages.
About the instructor